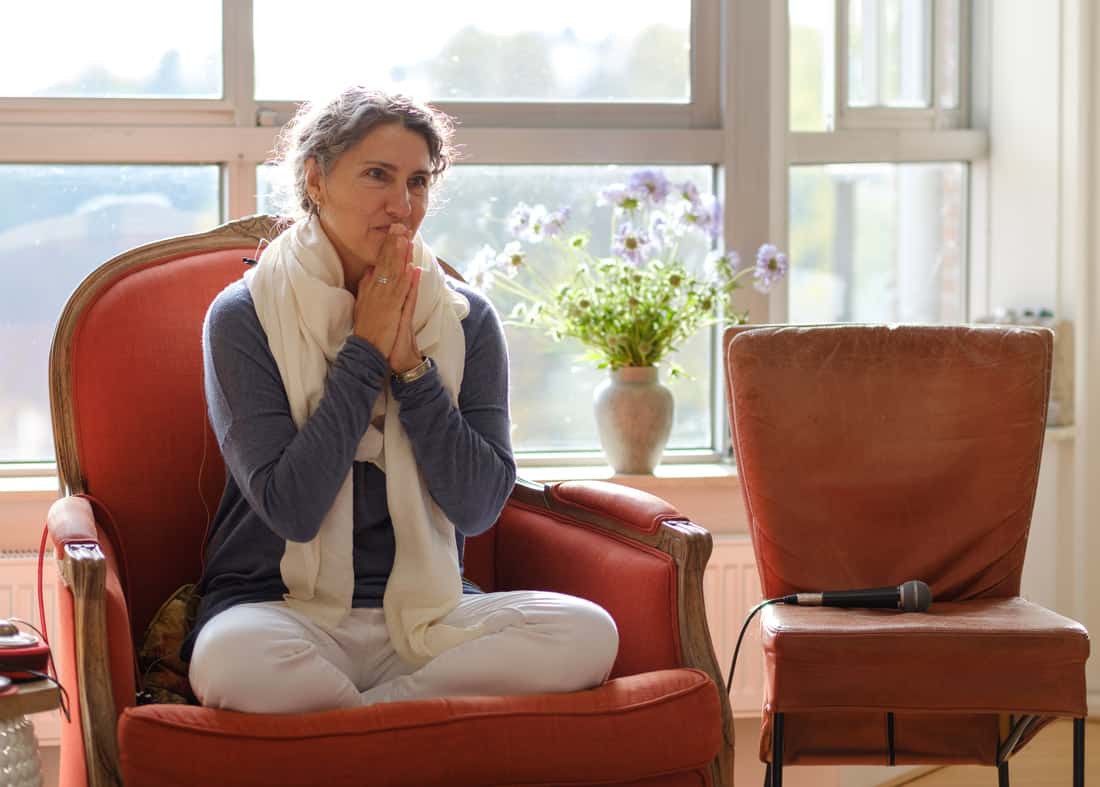 Open Meeting – Amsterdam
Date/Time
Date(s) - July 22, 2022
7:30 pm - 9:00 pm
Price - $0.00
Satsang with Lisa is an encounter with openness and silence, where your questions and reports are welcome and where you can receive deep and loving support to realize the Living Truth of who you really are.
All are welcome!
Venue
De Roos
Filosofenkame
Pieter Cornelisz Hooftstraat 183, 1071 BW
Amsterdam
Time
7:30 – 9pm
Language
English
Tuition
€20 at the door
Covid-19 Policy 
We are so excited to welcome you to this Open Meeting with Lisa.  We want you to know that your well-being is important to us. To that end, we want to be sure everyone is clear on our COVID policy so that we all can relax into full surrender together.
All participants and staff will be required to provide proof of a negative COVID test before entering the retreat facility
This testing policy is an extra layer of protection.
The COVID-19 test must be taken within 3-5 days prior to the meeting, (if PCR/NAAT) or 24 hours (if antigen). If you are unable to secure a PCR/NAAT or antigen test from a test provider, an at-home rapid test will be accepted. A rapid test must be self-administered on the day of the meeting; please show a negative result at the outer door when you arrive.
Masking is optional – For those who choose to wear a face mask indoors, face masks and sanitation supplies will be available at the entrance to all indoor spaces. If masking guidelines change, we will comply with those changes.
Contact
For questions regarding the Amsterdam events please contact Lucie: lucievoskuil@hotmail.com
This event will be held in compliance with current Corona regulations.